Perfect for busy operations that are tight on space, this Avantco AG24RC 24" gas radiant charbroiler easily adds compact convenience to your kitchen.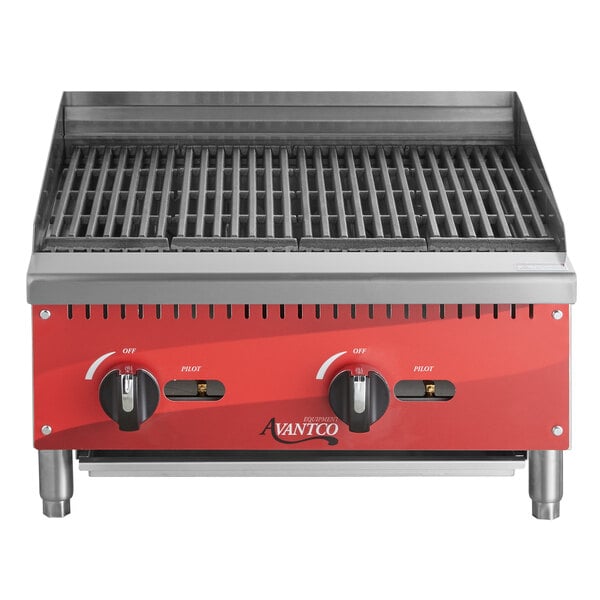 If you need a high-quality charbroiler, but don't have much space for new equipment in your kitchen, then this Avantco unit is a great fit. Using a total of 70,000 BTU for operation, the unit features easy-to-use, independent controls to manipulate its 2 burners. Plus, since this gas charbroiler can be used with either natural gas or liquid propane, you can be sure that it will work splendidly at your facility from day one!
Countertop Design
With a countertop design, the unit is space efficient, leaving room in your kitchen for additional equipment, supplies, or work surface area. It also allows placement on top of existing work tables and chef bases, ensuring that your space is maximized to its full potential.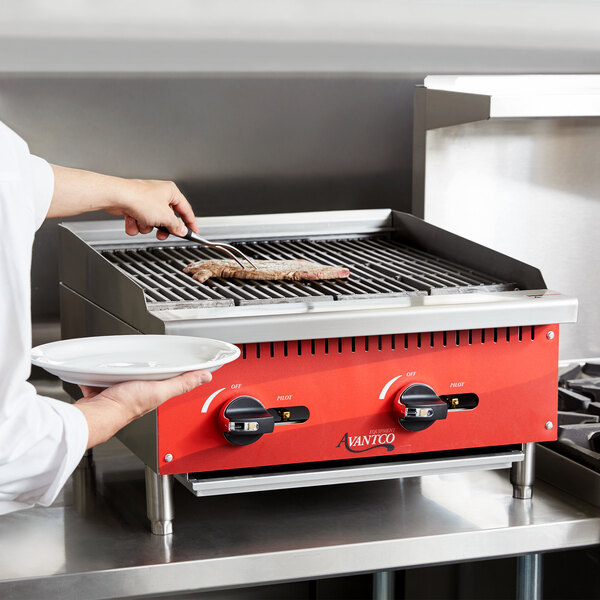 Efficient Cooking
This unit features (2) 35,000 BTU burners, which makes it ideal for whipping up burgers, vegetables, and other delicious dishes. To quality performance, it relies on radiants to deflect heat towards the cooking surface for consistent and quality cooking.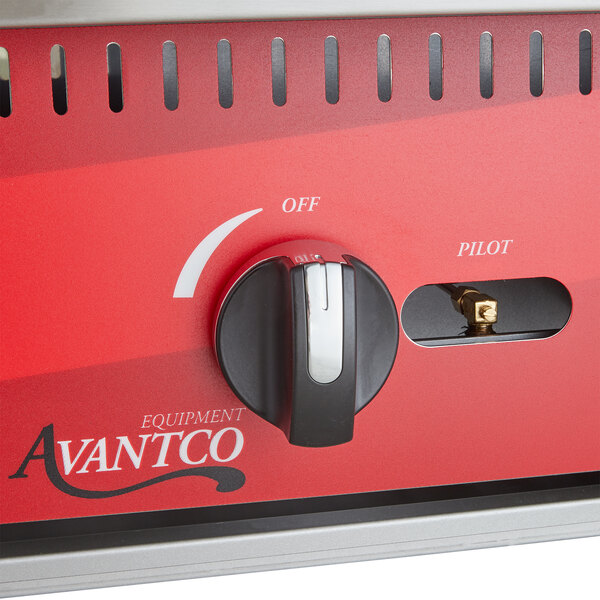 Independent Controls
Operation is simple and intuitive too, thanks to the 2 large control knobs located on the front of the unit. These controls independently operate the burners, so you can set each side of the charbroiler to best suit your cooking task.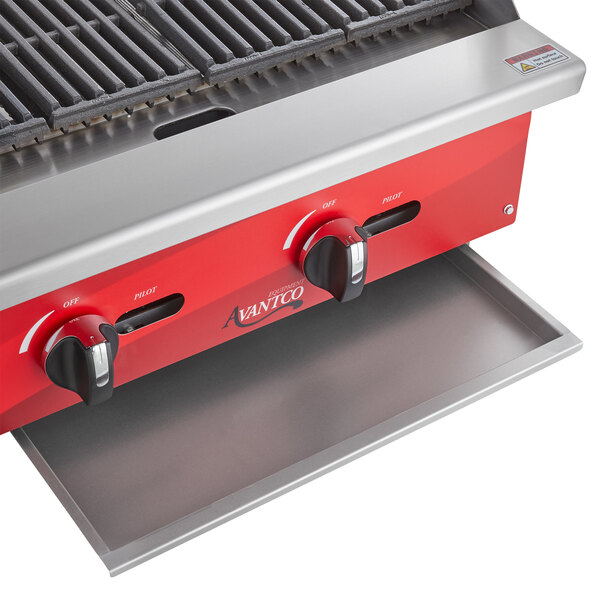 Waste Tray
Cleaning is essential, but you have other tasks to do! To make the clean-up process go just that much quicker and easier, this unit features a waste tray to collect food particles.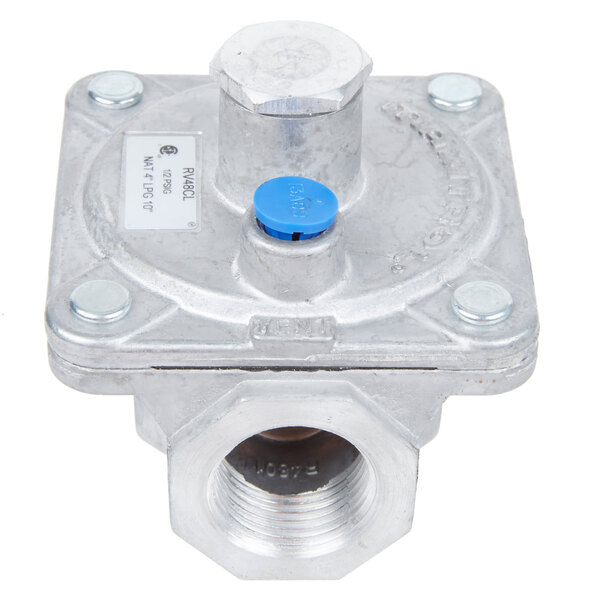 Field Convertible
Unlike other charbroilers that necessitate either liquid propane or natural gas, this unit ships ready for a natural gas connection, but can be converted to accept liquid propane.
Share this product