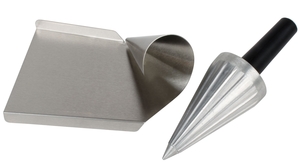 2-Piece Set
Making waffle cones is a breeze with this convenient 2-piece set including a mandrel and an angled rolling platform. It features a dependable stainless steel construction with an aluminum roller and a comfortable silicone grip.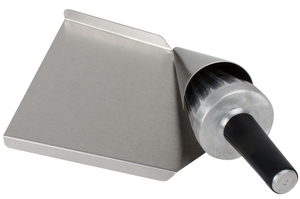 Easy to Use
Accommodating waffles up to 10" in size, roll your cones with ease! Once your freshly-made waffles have been cooked, use this tool to begin rolling them into cones right away. As you twist the mandrel in the conical-shaped slot on the platform, the waffle will wrap around the mandrel, forming its classic shape. The platform's lip helps to secure it to the counter so you won't have to worry about the tool sliding around.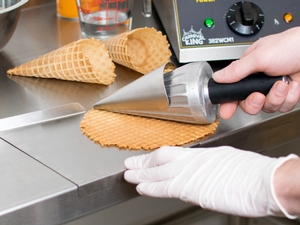 Easy Rolling
This no-hassle cone forming tool is both an easy and sanitary way to roll your freshly-baked waffles.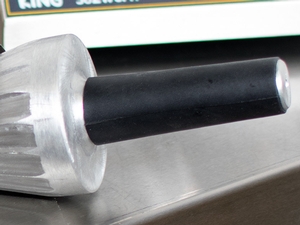 Silicone Grip
Roll your waffle cones with assurance knowing this forming tool comes with a comfortable silicone grip.
Share this product